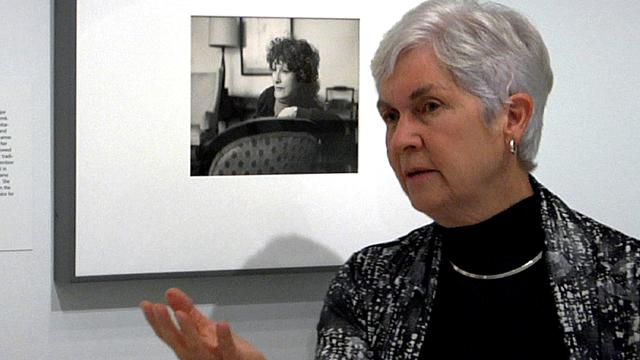 What makes Dana Greene such a good biographer of Denise Levertov is Greene's respect for the mystery of her subject, and her honest, even glad acceptance of her own limitations as biographer of such a complex human being.
"A biography tracks the arc of a life over many decades, narrating a story as a subject lived it temporally, appreciating flaws, misjudgements and achievements. It then translates life into art, and in so doing preserves it. Without the unity biography brings to disparate facts, a life would devolve into its various parts and disintegrate. Biography's mission is to rescue a life and make it accessible to future readers." (232)
Referring to her research and reflection Greene closes her book with a statement that helps us discern what makes for a satisfying biography.
"This biography was undertaken as an experiment in penetrating the inner life of Denise Levertov. The voluminous raw materials - diaries, written and oral interviews, correspondence, poems, essays - allow the biographer to investigate and intuit, patch and paste, imagine and verify. To gain a closer hold on Levertov is to discover that she remains elusive, much like the mountain - present and absent, her person never fully grasped, but only pointed to and honored."
Levertov would approve the modesty and honesty of that statement. She was herself ambivalent about the created link between an artist's biography and their art. Yet she made available to the world an entire archive now residing at Stanford University, which includes some of her most personal papers, letters, and diaries. From these papers Greene has woven a credible, affectionately critical and illuminating account of a poet whose rich lived experience of joy and sorrow she distilled into poems that are both uniquely personal, and touch on the familiar and universal in human living and dying.
This isn't so much a review of Greene's book as an appreciation for her work. And if I, a man, may say so without being given a hard time, Levertov's interior life is made more accessible because this biography was written by a woman. Yes, a scholar, one who uses words as a way of life, a writer whose stated aim is to make a poet's life accessible to her readers. But also a woman more likely to understand some of the hurts and healings, relational complexities and self-questionings which are woven into and throughout Levertov's life and personality. Having read this book I now read the poems with more understanding, both of the words, and of the woman with courage and vocation enough to write such words, and such words of life.