Sorry. Not been here for a few days. Two reasons. Tired. Busy. Answer to both - take it easy.
On the other hand I've just been reading Leland Ryken on John Milton and came across the moment of epiphany at the end of Paradise Lost, when Adam finally realises what the loss of Paradise means, and how to live in a post-Paradise world. The sympathy of the poet for the human condition, the hopefulness that even cosmic tragedy is not final in the providence of God, and the psychological and spiritual sensitivity by which Milton describes not only repentance, but the positive outcome of repentance in a life of trust, risk and obedience to God.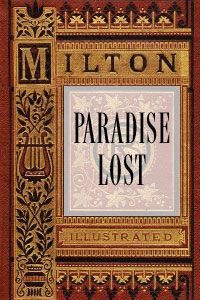 Having spent recent weeks immersed in several psalms, as texts to nourish and console the heart, as poems to interpret and pray with faith defiant or reticent, and as images to stir my imagination as I worked the Shalom tapestry which is now ready for framing, Milton's pastorally valid descriptions of the heart's desire towards God resonate deeply and comfortingly. Because what is portrayed in the lines below is the reality of failure, and the deeper reality of grace; the inevitable consequences of sin, and the infinite resourcefulness of Holy Love to meet that inevitability with new possibility; and for the forgiven penitent the promise that walking in obedient trust and costly love, we serve once more the "love that moves the Sun, and other stars" - I know - that's from Dante, but why not bring two epic poet visionaries together?

Henceforth I learn, that to obey is best,
And love with fear the only God; to walk
As in his presence; ever to observe
His providence; and on him sole depend,
Merciful over all his works, with good
Still overcoming evil, and by small
Accomplishing great things, by things deemed weak
Subverting worldly strong, and worldly wise
By simply meek: that suffering for truth's sake
Is fortitude to highest victory,
And, to the faithful, death the gate of life;
Taught this by his example, whom I now
Acknowledge my Redeemer ever blest.
Book12. ll. 561-573